Which EDI Training Class is Right For You?
CUSTOM TRAINING AVAILABLE
CUSTOM TRAINING AVAILABLE
The EDI Academy provides onsite training classes designed to give a foundation of practical knowledge about EDI applications and how they apply to your business. We start with the basics and then focus in on issues that are pertinent to your organization.
The benefits of utilizing EDI Academy onsite classes include:
Save time and money by having affordable training at your facility.
Classes are scheduled at your request and we do our best to accommodate your schedule.
Training is tailored to your environment and requests, you do not waste time on topics that are not of interest.
You have the opportunity to consult with an expert that has implemented EDI for a number of companies and trading partners.
EDI FUNDAMENTALS AND BEST PRACTICES
Register by Early Registration Cut off date and pay less.
All courses
Recent Testimonials
Davinia Paxton
Fashion & Accessory Coordinator, Chloe & Dunhill
This course allowed a complete beginner in the world of EDI to feel comfortable and encouraged involvement and participation. From knowing nothing about EDI (yes I googled the acronym before the course) I left the course feeling like I was grasping the EDI concept, given the ability to understand the EDI process and history at 360 degree level. Michael is a phenomenal instructor, put my nerves to rest and ensured each of the class left with valuable EDI knowledge not just in general but also specific to our respective industries. I would recommend this course and the EDI Academy to all.
Joel Jorstad
Software Engineer, Andersen Corporation
For someone with minimal EDI training I really enjoyed the level of detail that was presented in the class along with the real world scenarios that were shared. Very Good class and I would recommend it to anyone working with EDI.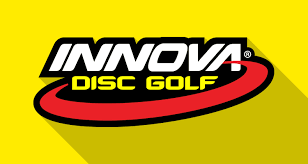 Justin Alderman
EDI Coordinator, Innova Disc Golf
EDI Academy is the best EDI training out there. Michael is a great teacher and really knows EDI through and through. What I like about the EDI Academy versus other EDI training is, the EDI Academy does not try to sell a product and is un-bias about other companies.
Jo Anna Breunig
Senior Analyst, Foremost Farms USA
Michael's in depth knowledge and experience made the class very educational. He uses real life examples to demonstrate how EDI can be implemented and used. Michael engages students to discuss their EDI experiences and offers guidance. His classes are very educational and fun.

Supply Chain Manager
Kathryn PunterKathryn Punter, Innotec
The introduction to EDI was very hands on. Michael was very knowledavle and had plenty of examples and stories to share.
Deb Faison
EDI Coordinator, Post Consumer Brands
Excellent EDI Training course. I took it to fill in the gaps in my knowledge. This class pulled it all together for me.
Jose E. Pantoja
I.T. Manager, Luis Garraton, LLC
Thanks to Michael and his easygoing approach and mastering of EDI, we were able to go from zero previous exposure to EDI, to reading raw data documents and identifying key fields. Real world examples made it somewhat easier to understand. Highly recommended.
Byron Goree
Business Systems Analyst III, Sutter Physician Services
The EDI course provided very thorough and complete training. The exercises done in the course as a group were the most valuable part of the traning. All in all a very good training course.
Chelsey McIntosh
Business Systems Analyst, Sutter Physician Services
This is an excellent class for beginning and intermediate EDI customers and builders.
Vir Lim
Administrative Resident, Sutter Physician Services
The EDI Education course was perfect for understanding EDI at high level. Any users seeking to understand how EDI functions and how it is critical to businesses should look to attend an EDI Education course.